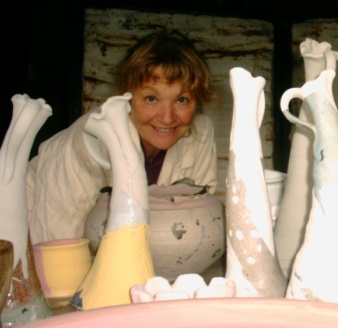 Janet Hyde (nee Hooper) was born and raised on the family sheep and cattle farm near Waverley, South Taranaki.
Creative pursuits and a love of various art forms were encouraged at an early age by teachers and her family: music, ballet, painting and writing .
Janet married a farmer and lived on various farms in the South Taranaki then Southern Hawkes Bay areas before the family moved North to a small farm near Whangarei in the late 1980,s.
To supplement farming income Janet worked for various business's from exporting Norsewear knitwear to USA and Japan to managing an export fish packing house processing oysters and other shellfish in Whangarei for several years !
Formal art study was undertaken at the Northland Polytechnic from 1989 - 1992 .Four full time years of study culminated in a Diploma of Applied Arts with pottery as a major.
The next 10 years were spent building / developing a bare block of 10 acres into a home , a diverse horticultural business of cut flowers and orchards, as well as the EarthBound Pottery workshop and studio.
Over the last four years Janet has been sailing between the hurricane seasons from Florida USA to Fiji which is why the EarthBound pottery classes are now seasonal , from October to late March each year.
Janet has preferred working on large scale handbuilt & sculptural works to wheel work because the whole body is utilised- as a dancer's is but more recently has turned to thrown and altered wheel work.
Past works



1990s - the era of large sculptural vessels
"Capturing the essence of 'real New Zealand or a New Zealander ' has always involved me in my most satisfying work. While not touching so directly or closely on the day to day lives of many people living in New Zealand cities today , the work that goes on on the land remains the economic "life blood" / "backbone" / "heartland" of the country.In this quest I draw on my first hand lifelong experience with the land , the people who work the land and the products this land yields."
1995 - 2005 - Filling the shelves of the new studio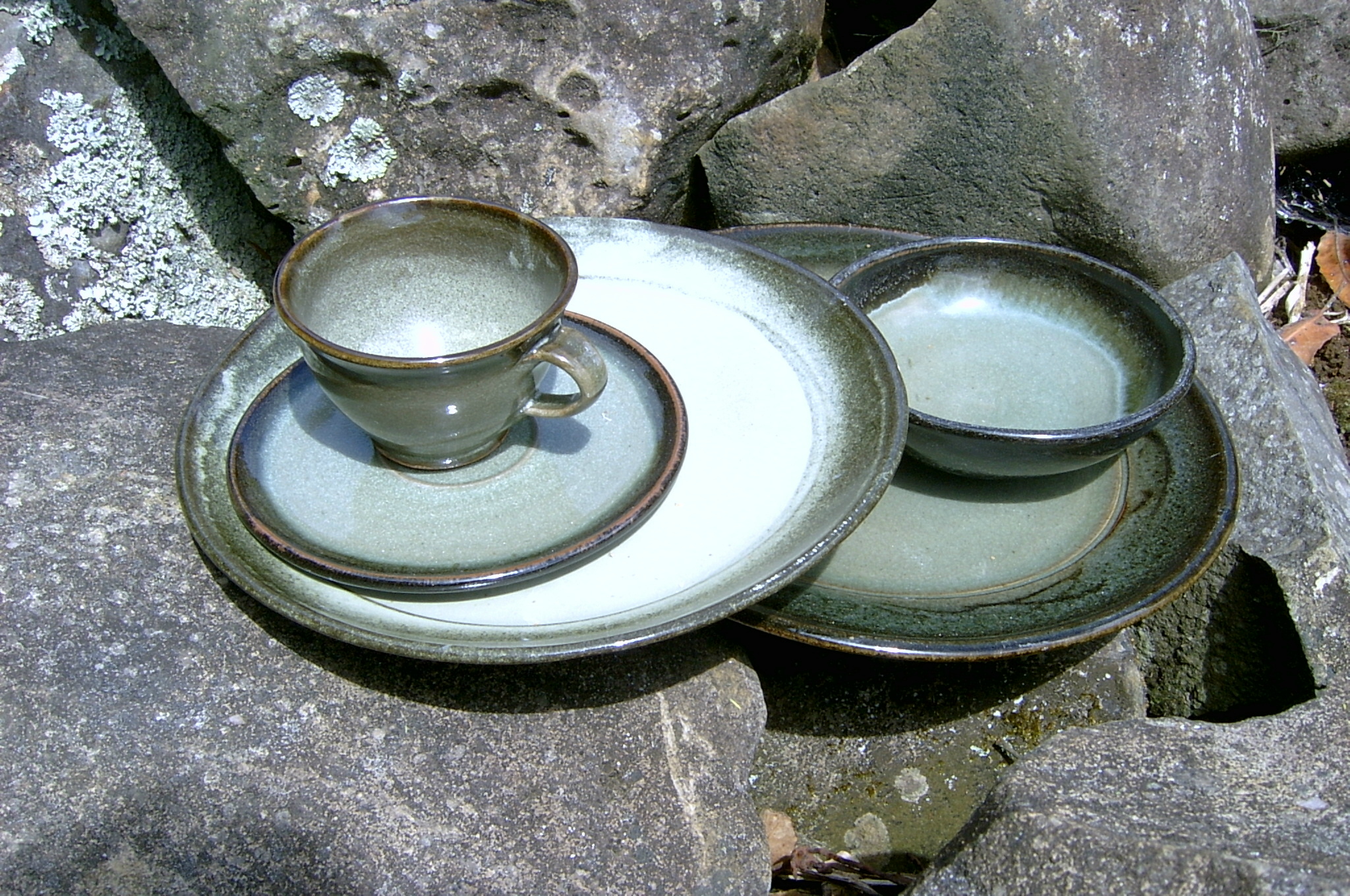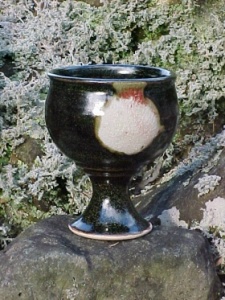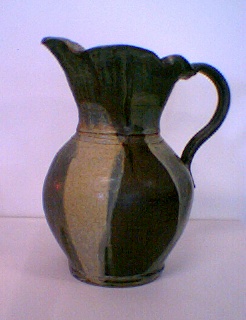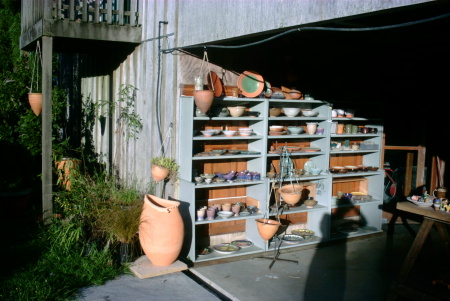 something for every one !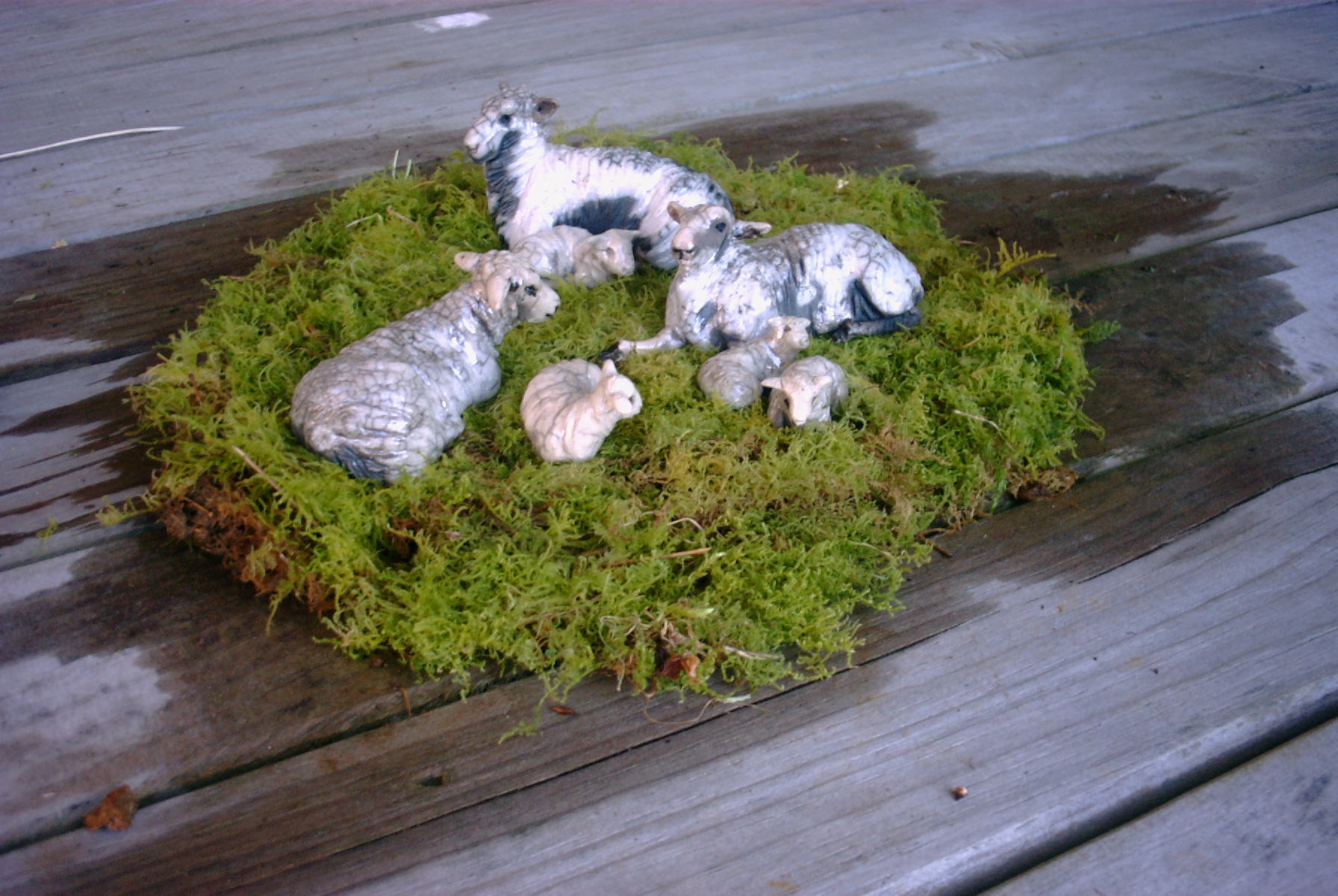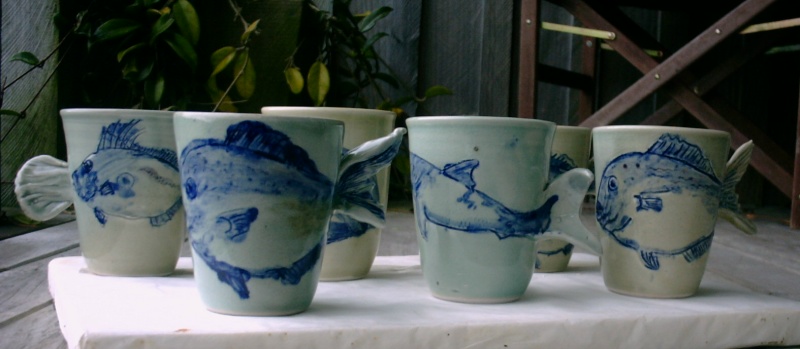 2007 onwards: the wind the seas and the sky