TE ORANGA

Te Oranga is a small New Zealand farm with basic holiday accommodation on site
especially for travellers who would like to briefly experience life on a New Zealand farm.
Te Oranga - meaning a state of well being - is a 20 year "work in progress" project; transforming a 10 acre subdivision of a commercial diary farm into a beautiful , productive and economically viable place. Permaculture, Sustainable Land Management , and Organic philosophies influenced the ways this project was undertaken. We are fortunate to have in our family, Shane Hyde of Eco-Land Ltd to consult with and evaluate what we were doing along the way. We have made "trade-offs" at times to be able to compete in what is still a very unsustainable market-place in New Zealand - especially the cut flower marketplace.

Te Oranga is a classic New Zealand "10 acre block" - a small farm situated in central Northland on the north eastern slopes of Whatatiri Mountain, a low volcanic cone, 15 mins / 17 kilometres - west of Whangarei.
Te Oranga is less than an hour's drive from either the east coast or the west coast beaches of central Northland. Notable Northland attractions such as the Matakohe kauri museum, the Kauri Forests, Kai Iwi lakes, the Kaipara harbour, and the Bay of Islands are all comfortable day trips from Te Oranga

Te Oranga runs the usual array of New Zealand farm animals (ducks, hens, pigs, cattle, sheep) as well as a small commercial orchard, a small cut flower unit in operation, a sustainable woodlot and a cherished strip of native bush backdrop.

It has always been our wish to use the land we hold productively and we try to use it in a more sustainable way.
We try to avoid the use of chemical sprays and artificial fertilisers. Our produce can be bought directly or it is found for sale on www.fromthefarm.co.nz
Our produce is sent all over New Zealand

Backpackers, working holiday travellers and wwoofers readily find work at Te Oranga.
Please inquire about "work in exchange". Te Oranga is also a camper van Park Over Property

WANTED : A qualified and experienced "gardener" to lease the horticultural operations on Te Oranga.
STUDIO/FARM SHOP OPENING HOURS
The EarthBound studio shop is open to all interested visitors and customers most weekends
from from mid October to Easter time. Te Oranga,s fresh farm produce is also on hand :
fresh cut flowers, bouquets, farm eggs and in season fruit plus Ecoland's wooden toys.
Hours: 10.00am - 3.00pm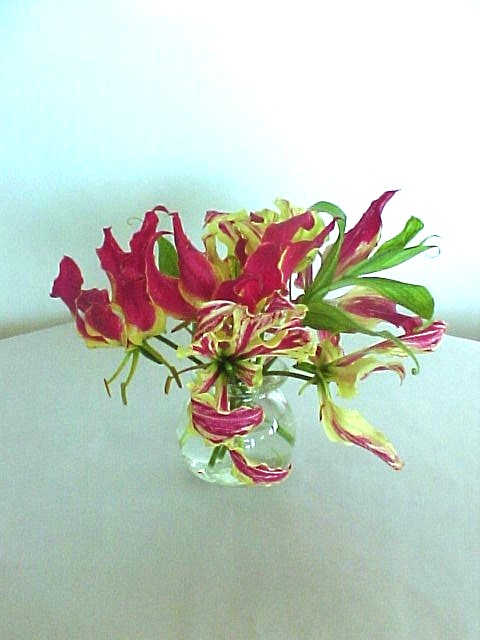 back to index page